Your senior may struggle but not want your help with going to the bathroom. They want to feel independent and not feel like a burden. Going to the bathroom and asking for help can leave your mom and dad feeling vulnerable. They may not want to ask their adult children for any form of help, and you should understand when it comes to this; they still want to feel independent. Luckily, someone like personal care at home providers can be a huge help when it comes to bathroom trips.
These professionals can ensure a senior can reach the bathroom in the appropriate amount of time and help them get back up if necessary. Having help from personal care at home may be more comfortable for your elderly loved one since, technically, it's their profession.
However, here are some other tips for you, your senior, and their personal care at home aide that may make bathroom trips easier.
Declutter The Bathroom and Keep Things Within Reach
If a bathroom is small, it will need to remain clean; it can be easy to overstuff the bathroom. This makes things super hard for your loved one to find and may be dangerous, causing them to trip. It's essential to get rid of anything unnecessary for their bathroom trips and keep things clean. If you think your loved one has too much in the bathroom, ask to help organize it better. Maybe they have a hamper in the bathroom that could be moved somewhere else, or maybe the trash could be moved under the counter to make more floor space. Whatever it is, it's time to start clearing the floors and counters for easier navigation.
If your senior has to sit in the shower, it can mean that things like soap and hair products are too hard to grab. Ensure that everything is within easy reach so they can get everything they need for their bath. When things are within easy reach, they can do things more independently. This, in return, will make them feel happier. Although personal care at home can help bathe your loved one, they may want to do it on their own as much as possible, and this should always be respected.
Find The Right Lighting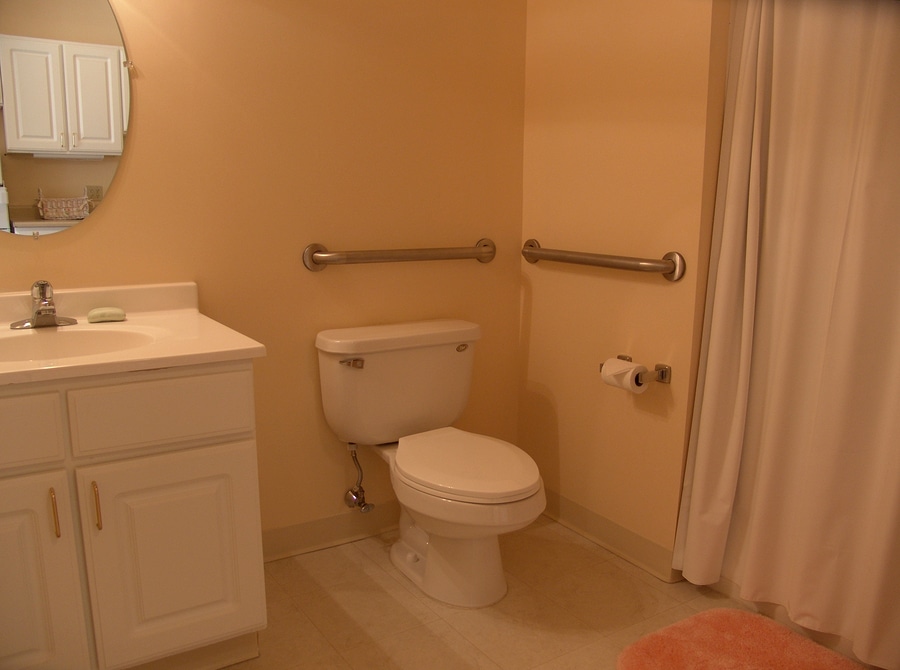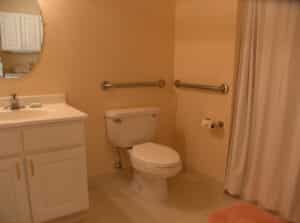 A low-lit bathroom sounds relaxing, but it can be dangerous for the older adult in your life. When the light is too low, they may not be able to see where they're going or what they're grabbing. On the other hand, very light brights may also make it too hard to see. You should focus on finding a light that illuminates the whole space without making it hard to see. This will help them while they are in the bathroom easier. They will watch out for the floor mats, and bathroom products and be able to get around more efficiently when the lighting is just right.
Raise The Toilet
A toilet that is too low can be tough for a senior to sit on. They may not be able to bend their knees that low, and when they go down, they can fall over. Luckily, an easy solution is to buy an external toilet seat that is higher than the original. These can be removed when guests are around the house.
If you or an aging loved one are considering Personal Care at Home Services near Redding CT, please call and talk to our friendly and dedicated staff. (203) 744-8380
Home Care Advantage provides quality Non-Medical Home Care for seniors and families in Danbury, Bethel, Easton, Newtown, Redding, Ridgefield, Southbury, Weston, Westport, Wilton, and surrounding areas.
Latest posts by Dr. Beverly Ruekberg, DPH, MPH, MA. Ed.
(see all)