Lifelong learning, or trying to gain new information and skills, has many benefits for seniors that can improve their quality of life and overall health. In a time when technology is changing quickly, and society is constantly changing, adults who keep learning can benefit both personally and intellectually. Their live-in care providers can be there to ensure they can continue their learning experience.
Here are a few ways that learning throughout life helps seniors and how the live-in care team can encourage them.
Understanding Why Lifelong Learning Is Essential
Lifelong learning activities, like taking up a new hobby, learning a new language, or signing up for online classes, are good for the mind because they keep the mind active. This helps adults keep their mental abilities and lowers the risk of age-related cognitive decline, such as Alzheimer's and dementia.
In addition, memory is enhanced because learning new things tests the brain. Seniors learning throughout their lives are more likely to remember names, dates, and other everyday information. This makes their lives better overall. Also, seniors are more likely to think critically and fix problems if they keep learning. This can be especially helpful when they face issues with their health, money, or daily life because they can use the skills and information they've learned to find solutions.
Lifelong learning often involves group activities, classes, or workshops, allowing seniors to meet others who share their interests and build meaningful relationships with them. Loneliness and sadness, common in older people, can be prevented by spending time with others. The live-in care team can help them find these opportunities and contribute to the socialization that seniors need.
Other Benefits Of Lifelong Learning
Increased Confidence and Self-Esteem: As seniors learn new skills and information, their confidence and self-esteem naturally grow. They feel like they've accomplished something and are proud of how well they can handle new tasks. This boosts their overall sense of self-worth.
Healthy Aging: Learning throughout life can help seniors age in a healthy way by encouraging them to stay busy. As part of their learning, seniors who do things like dance or yoga remain in better physical health and can move around more easily.
Adaptability: In a world that changes quickly, adjusting to new tools and changing social norms is crucial. Lifelong learning gives seniors the skills they need to deal with the challenges of modern life, like using smartphones, getting online services, and understanding digital contact. Seniors also benefit from the support from the live-in care team and loved ones, making adaptability easier.
Financial Benefits: Learning throughout life can also have practical benefits, like the chance to start a new career or business. Some seniors may use their new skills or knowledge to make money and feel more financially secure.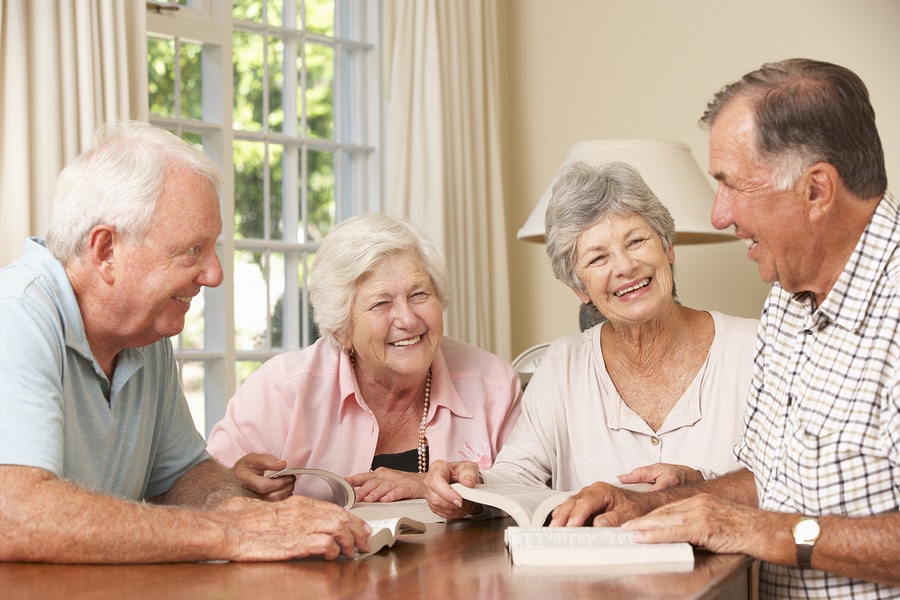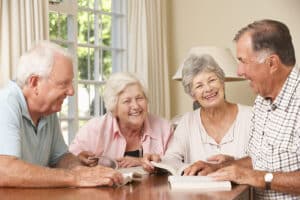 Positive View of Life: Learning throughout life helps seniors feel good about getting older. Seniors who keep learning don't see retirement as a time of decline. Instead, they see it as a time of growth and exploration, which gives them a more positive attitude toward life.
Lifelong learning has many benefits for seniors. By accepting the idea of learning throughout their lives, seniors can continue to grow, change, and find meaning in their golden years, which will help them have a richer and more satisfying retirement. These opportunities become even more available with the support of live-in care and loved ones.
Source: https://www.ncbi.nlm.nih.gov/pmc/articles/PMC5848758/
https://www.aarp.org/research/topics/life/info-2022/lifelong-learning-older-adults.html
If you or an aging loved one are considering Live-In Care Services near Newtown CT, please call and talk to our friendly and dedicated staff. (203) 744-8380
Home Care Advantage provides quality Non-Medical Home Care for seniors and families in Danbury, Bethel, Easton, Newtown, Redding, Ridgefield, Southbury, Weston, Westport, Wilton, and surrounding areas.
Latest posts by Dr. Beverly Ruekberg, DPH, MPH, MA. Ed.
(see all)